1
« on: August 02, 2012, 11:15:01 am »
Full Name:
Calvin Hammond
AKAs:
None.
DOB:
May 15th, 1965
Age:
47
Sex:
Male
Hair color:
Brown
Eye Color:
Blue
Nationality:
American
Residence:
Arlington, VA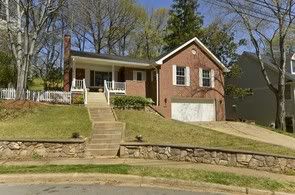 Close Friends:
None
Assignment:
Head of the East Coast Watcher Division
Languages:
English, French.
Personality:
Workaholic, calculating, arrogant
Any Special Skills:
A Pencil artist in his spare time.
History:
Calvin is descended from a long line of Watchers, going back on his father's side nearly 10 generations. While, his mother was not a Watcher, is mother's father was, and so on back that line for 5 generations. His father pulled stings and got Calvin admitted into the Watcher academy during his senior year of High School. After graduating from High school and the Watchers' academy, before getting his first assignment, Calvin went back home to marry is high school sweetheart.
While following his first assignment, Calvin and his wife found out they were expecting. Ten months to the day after their wedding, Calvin's wife went into labor in the early hours of the morning. After 18 hours of labor, Calvin's wife passed away, along with their infant son. Mother and son were buried together. Calvin's father allowed him one week after the funeral to, literally, drown his sorrows, and then forced his son back to work, telling him that work would be good for him.
Calvin did just that, and through himself into his work. Calvin's first assignment lost his head two years later. Calvin proceeded to rise steadily in the ranks of Watchers after that. His own parents died three years after his first assignment, leaving Calvin in possession of a considerable fortune. However, Calvin felt the loneliness keenly, and began taking in foster children and guiding them, until they graduated high school and occasionally their first couple years after, before arranging for them to study abroad while in college.